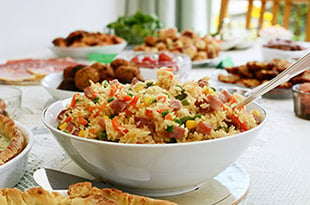 Please join the Fort River community in celebrating the start of the new school year at the Fort River Welcome Back Potluck & 6th Grade Family Fun Fair. The potluck starts at 5:30pm on Wednesday, September 21 (which is also an early release day.) The rain date is September 22.
The event will be held on the Fort River playground.
In addition to the potluck, our 6th grade students will be selling pizza, drinks and dessert as well as organize fun games. All proceeds will help to support their activities throughout the year.
We also need parent volunteers for help on the night of the fair.

Help is needed for set up, clean up, and general supervision of the games.

Additionally, parents are needed to supervise the students while they are serving food.

Sign ups can be done online using the link below or via email.

Thanks for all your help!
Rebecca Kennedy (rbershadker@yahoo.com)
Nicole Blum-Carr (colieblum1@gmail.com)
*******************************************